I know I recently made a post about my dotfiles but I've made a few changes since then, so here are my updated dotfiles.
out of date

These dotfiles are out of date check out my updated ones here
System Overview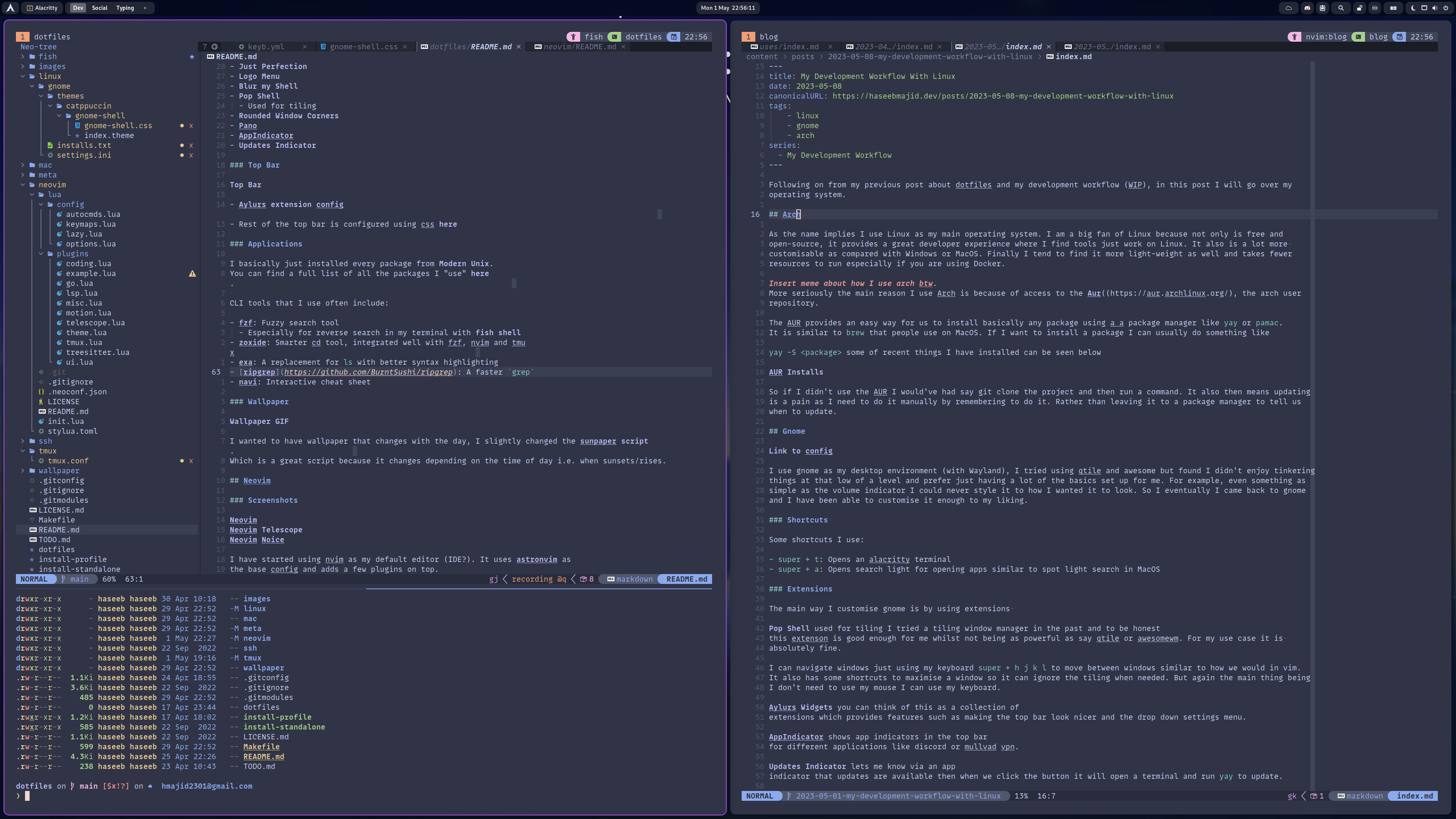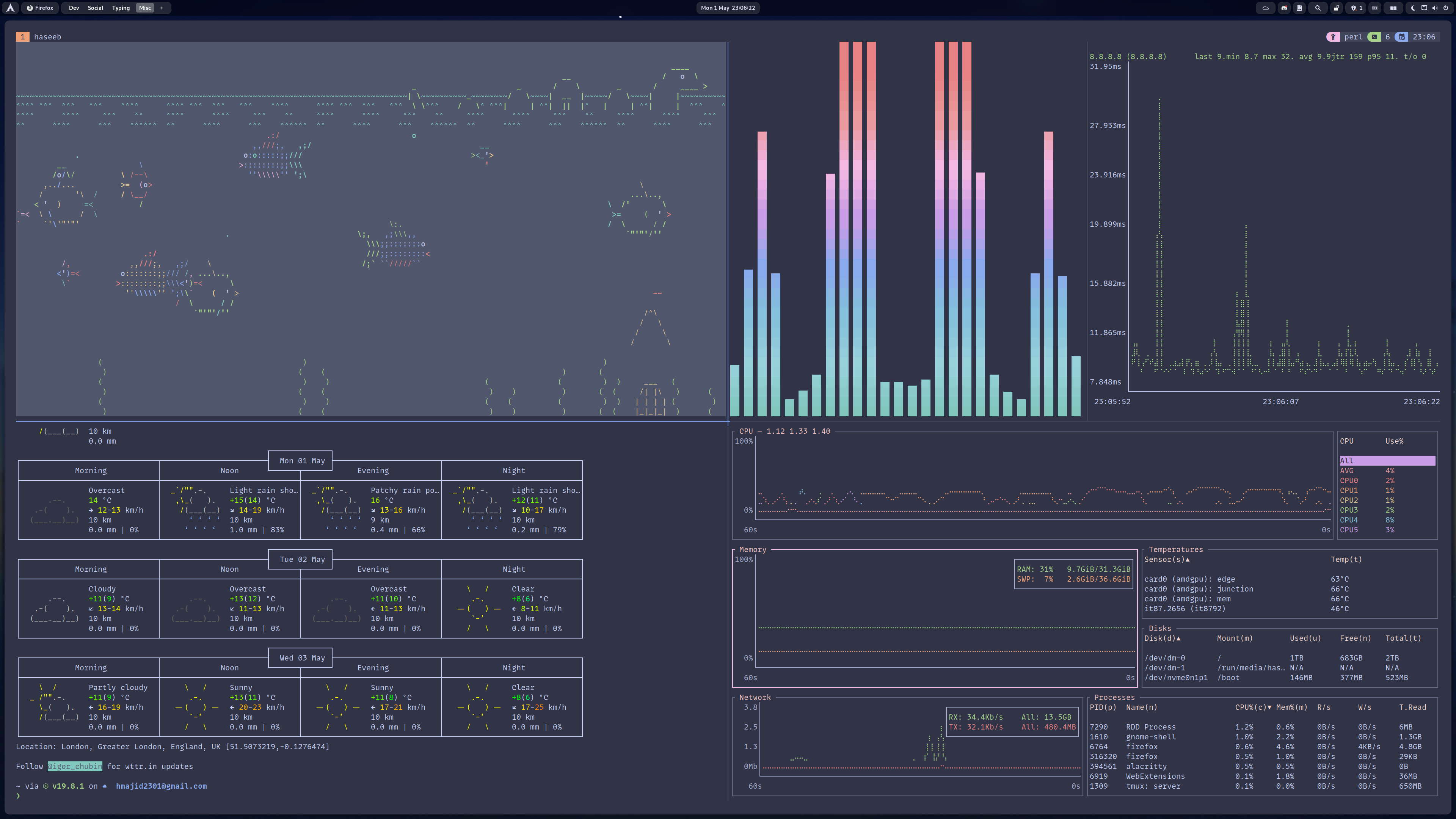 Extensions
I use the following Gnome extension. You can find the config for the extensions in this massive file here.
Top Bar

Rest of the top bar is configured using css here
Applications
I basically just installed every package from Modern Unix. You can find a full list of all the packages I "use" here.
CLI tools that I use often include:
Wallpaper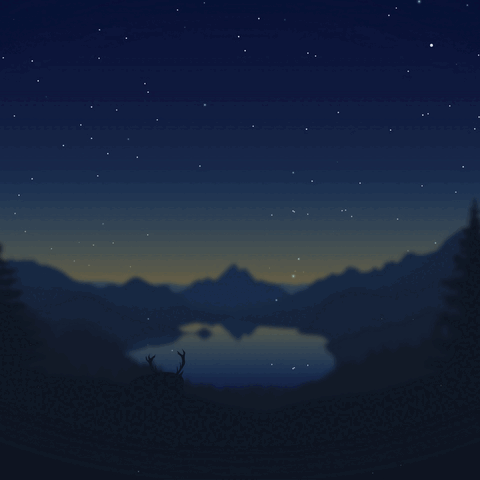 I wanted to have wallpaper that changes with the day, I slightly changed the sunpaper script. Which is a great script because it changes depending on the time of day i.e. when sunsets/rises.
Neovim
Screenshots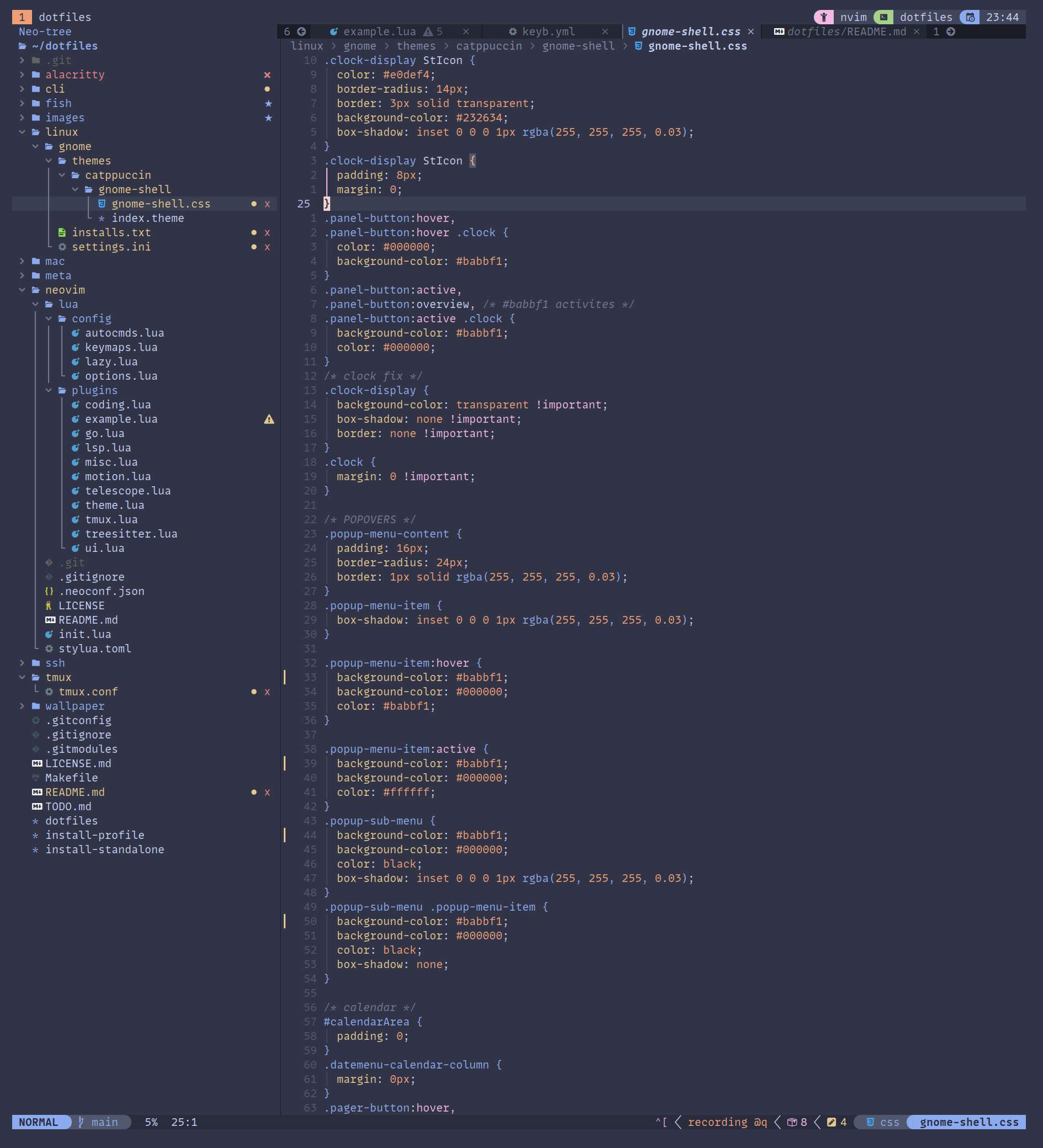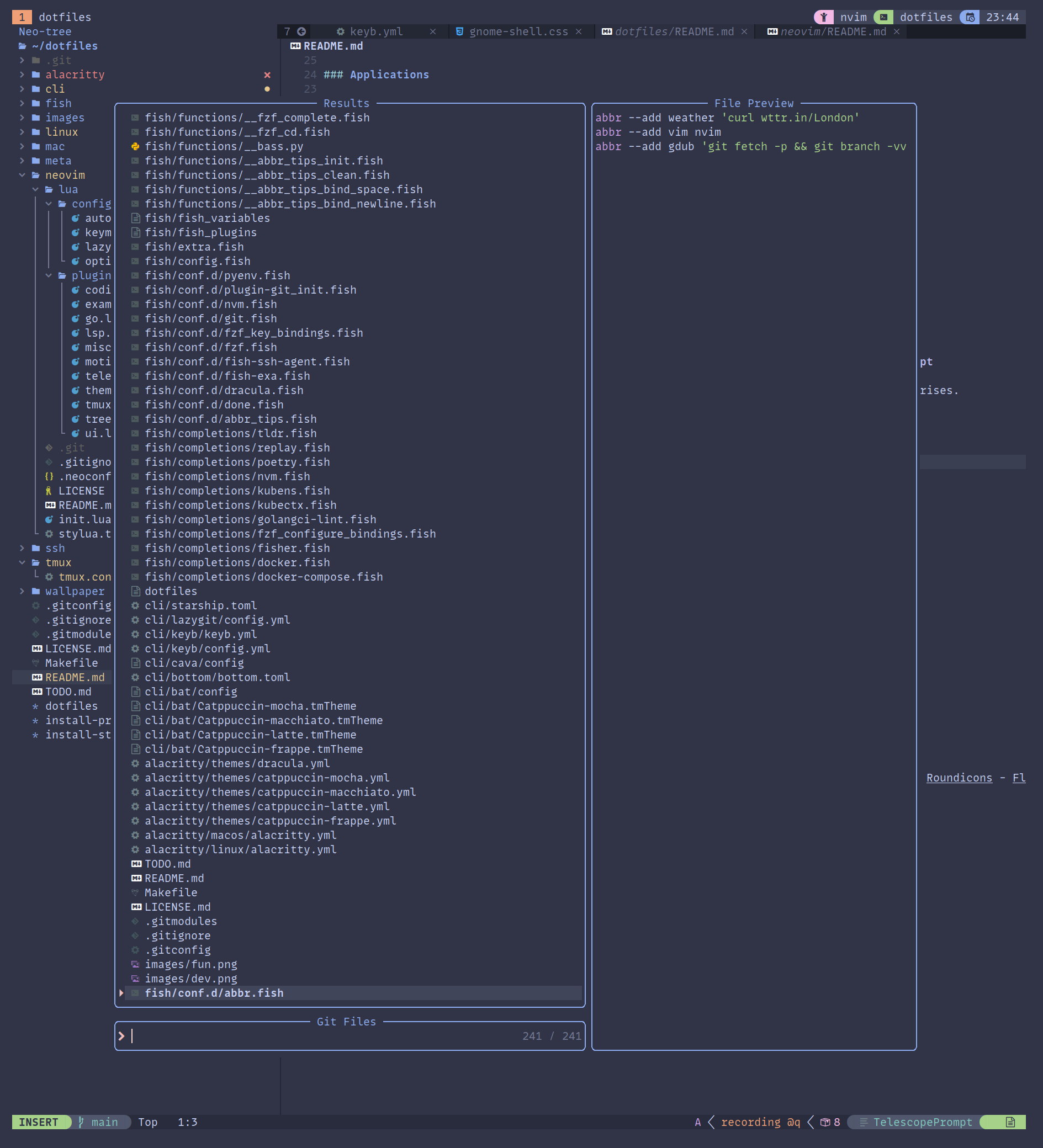 I have started using nvim as my default editor (IDE?). It uses LazyVim as the base config and adds a few plugins on top.
trouble: For showing all lsp diagnostic issues in a file
telescope zoxide: For showing all lsp diagnostic issues in a file
Some of the nvim setup was heavily inspired by this repo. Including the status bar.
Check out this cool place for tracking my neovim setup:
Appendix
Dot icons created by Roundicons - Flaticon
Inspired By